Strategic Partnership between Arction and KateChanResearch
Greetings,
We hope that this Project Update finds you well and that you are experiencing continual success.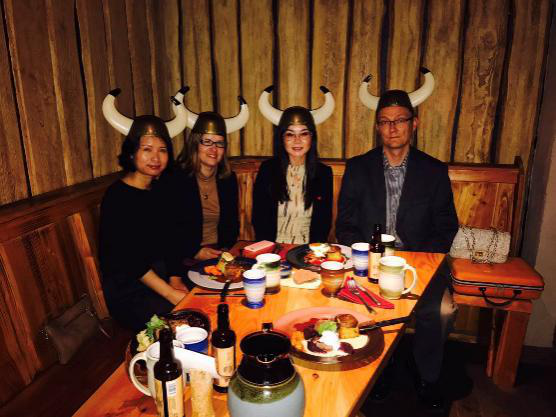 On June 13th 2017, Kate visited Arction Ltd, in Kuopio, Finland, to learn about the current status of their sales and distribution in China and to discuss about assisting them in marketing and representation in China. Arction Ltd was founded in 2007 and expanded since 2010, specializing in Data Visualization products, namely LightningChart.
During the meeting in Kuopio, we learned that they had a total of five local distributors in China, and that only one distributor was seemingly active in terms of the LightningChart sales – a total of two products sold in 2016. Albeit Arction is one of the top 3 in their field worldwide, most of their clientele are mainly from the US and Japan; followed by South Korea, the biggest South Korean mobile producer purchased dozens of their products in the past two years, manifesting that the market demand for their data visualization product in Asia is increasing, complying with their international market strategy.
Unlike relatively more sophisticated markets like Japan and South Korea, China is on the other hand a completely another story. It is necessary to mention that many foreign web sites and/or foreign social media platforms are all blocked in China, and as a result, many commonly used marketing approaches that are usually effective overseas may not be working in China, which means that many foreign companies and/or their products that are popular internationally may be still unknown in the Chinese market due to the internet blockage. To solve this, it would require the Company to launch localized go-to-market strategies to introduce their products to the Chinese market, in line with the local mindset, business culture, customer experience, etc.
Instead of offering research services, KateChanResearch is willing to assist Arction in their marketing and representation in the Chinese market, teaming up with other local partners to form an extensive distribution network to efficiently and effectively bolster their sales in China, activating and motivating sub-tier distributors to co-sell their products in a more positive and active manner.
This month, Arction and KateChanResearch will sign the Strategic Cooperation Agreement, entitling KateChanResearch to be their representative in China. From then on, KateChanResearch will officially introduce Arction's LightningCharts to target audience in the domestic market. For further updates, please stay tuned.
Thank you so much for your constant support! In case you would like to work with us, please feel free to contact us at any time. We'd be delighted to hear from you.
Thank you and best regards,
KateChanResearch
Specializing in Strategy-oriented Research, Data Mining and Data Interpretation.